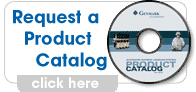 Training
Welcome to Genmark Automation Training!
NEW UPDATES COMING SOON
Would you like to learn about station teaching?
Are you not sure how to calibrate the robot?
Do you want to know how to restore calibration parameters?
Perhaps you have just recently purchased a Genmark Automation product and would like to become more familiar with it?

Genmark Automation's training course will help you out.
Genmark Automation provides elaborate, product-oriented, training courses. The training is conducted at Genmark Automation's headquarters, at local and worldwide service offices, or at the customer site. Training courses are structured to maximize the benefit of attending students, by providing information that covers different aspects of the Genmark Automation's product line, such as:
The product operation and teaching.
Implementation in customer specific material handling systems.
Service and maintenance.
Diagnostics and troubleshooting.
Genmark Automation Training Centers are equipped with a wide range of training robots creating a comfortable learning environment that encourages the active participation of all students attending the course.

The benefit of having hands-on experience during the class enables students to acquire the principles behind the mechanics, calibration and programming of the robots.
Friendly atmosphere, enthusiastic trainers, and plenty of products to experiment with provide a unique climate for your learning process.