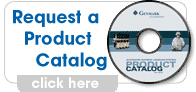 Genmark Automation Support Site Access Registration
Welcome to Genmark Automation Support Access Registration Form!
Please complete the form below to request a username and password. You will be contacted via your e-mail address (submitted on this form) within the next three to five business days.
Note: Access will only be granted to Genmark customers who have a maintenance agreement.